Page 1 Transcriptions
CHAPTER 95 : LIE HEY CC WHY ARE WAIT ! WHIP ... YOU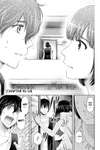 Page 2 Transcriptions
Hhhcom th WWAM SORRY SORRY ! I'M SO SORRY ! OH MY ARE GOD ! ... ! YOU OKAY ? ! YOU DIDN'T HAVE TO PATCH ME UP THAT MUCH . I JUST SCRAPED MY HAND A LITTLE .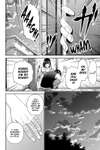 Page 3 Transcriptions
YOUR HAIR'S WAY DIF FERENT , BUT ... THAT WORRYWART SIDE OF YOU HASN'T CHANGED . I'M KINDA GLAD . WHY . ... DID YOU COME HERE ? AREN'T YOU ... HUH WHY ? HAPPY TO SEE ME AGAIN ? I ONLY CAME TO THIS ISLAND ONE OF KIRIYA SENSEI'S BOOKS IS GETTING A MOVIE ADAPTATION . THE LITERATURE CLUB WENT ON AN OUTING HERE TO WATCH THE FILMING . THEY'RE FILMING IN THE DESERT TO THE SOUTH RIGHT NOW . .BY PURE COINCI DENCE .