Page 1 Transcriptions
SPIT MAN , ANYTHING BELOW FOURTH GRADE IS HARDLY WORTH IT !

Page 2 Transcriptions
DO YOU HAVE ANYTHING THAT'S HIGHER THAN FIFTH GRADE ?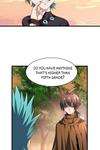 Page 3 Transcriptions
WHAT A PICKY PRICK . THIS IS OF FIFTH GRADE , THE TEN - THOUSAND - YEAR - OLD SNOW GINSENG .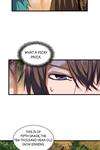 Page 4 Transcriptions
KO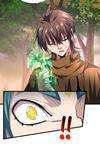 Page 5 Transcriptions
I HAVEN'T EATEN ONE OF SUCH HIGH QUALITY IN A LONG WHILE !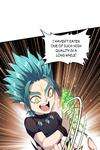 Page 6 Transcriptions
SWATCH THOSE B * STARDS IN GOLDEN ATTIRE , THEY ONLY FEED ME SCRAPS OF HERBS THAT AREN'T VERY NUTRITIONAL , WHICH MAKES ME EVEN KIND , OF MALNOURISHED NOW !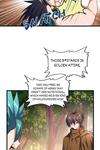 Page 7 Transcriptions
GOLDEN ATTIRE ? I WONDER WHO THIS KID IS REFERRING TO .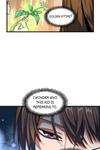 Page 8 Transcriptions
IF THEY ARE FROM THE SEVEN IMPERIAL FAMILIES , THEN ONLY THE MONARCH SECT WOULD WEAR GOLDEN ATTIRES ... ALRIGHT , THE FOUR OF YOU GET TO LIVE ANOTHER THREE DAYS .