Page 1 Transcriptions
YOU'VE REALLY SURPRISED ME .
Page 2 Transcriptions
I'M GLAD YOU KNOW IT ! THERE IS A REASON THAT WE DELIGHTFUL FOREST IS ONE OF THE SEVEN IMPERIAL FAMILIES !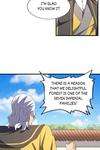 Page 3 Transcriptions
coo 8 CRACK WHY IS HIS BODY SO TOUGH ?! F * CK !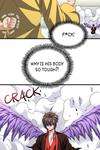 Page 4 Transcriptions
IT ALMOST BROKE MY OWN HANDS IN THAT PUNCH ! CRACK BRACK IS HE STILL A HUMAN ?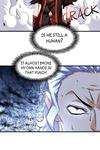 Page 5 Transcriptions
HAHAHA ! AND MY HANDS STILL HURT NOW ! I DIDN'T KNOW MR . LIN IS SO COMPETENT !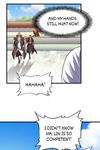 Page 6 Transcriptions
NOW THAT MR . LIN ALSO HAS THE ABILITY TO FIGHT ZHUO FAN , WITH THE THREE OF US , ZHUO FAN WILL LOSE WITH NO DOUBT ! I'M SO IMPRESSED !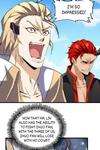 Page 7 Transcriptions
MR . LIN , YOU'VE SHOWN YOUR STRENGTH TO US . TO AVOID ANYTHING WOULD GO WRONG , WE SHOULD FINISH THIS BRAT AS SOON AS POSSIBLE .