Page 1 Transcriptions
WHIR SLAP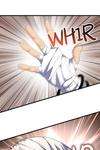 Page 2 Transcriptions
SLAP 8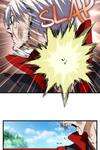 Page 3 Transcriptions
A BUNCH OF CRAP ! WHY HAVEN'T YOU TAKEN CARE OF THE LUO FAMILY YET ?!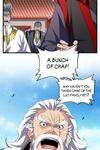 Page 4 Transcriptions
THAT IS AN HONORARY PATRIARCH ! A METAMORPHOSING REALM CULTIVATOR ! BUT THIS GUY JUST GAVE HIM A SLAP LIKE THAT ?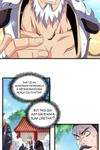 Page 5 Transcriptions
WHO THE HELL IS HE ? AREN'T YOU ... AREN'T YOU THE GUEST HONORARY PATRIARCH OF THE MONARCH SECT ?! THE WILD LORD , LI JINGTIAN !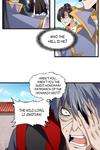 Page 6 Transcriptions
MR . LI , WHAT ARE YOU DOING HERE ? AS FAR AS I KNOW , THE MONARCH SECT IS OUT OF THIS , ISN'T IT ? HOW DID YOU GET THE AUDACITY TO ASK ME THAT ? BESIDES , WHAT DO YOU MEAN BY SLAPPING ME ?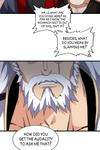 Page 7 Transcriptions
!!! IF YOU HADN'T FAILED TO TAKE GRAB UGH ... !