Page 1 Transcriptions
мамана !! YOU HAVE QUITE A FEW TREASURES HIDDEN UP YOUR SLEEVES , MR . ZHUO !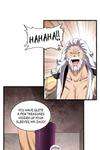 Page 2 Transcriptions
I CAN'T BELIEVE YOU EVEN HAVE AN EGG OF A LEVEL 6 SPIRITUAL BEAST ! IF THAT'S HATCHED ,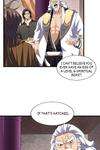 Page 3 Transcriptions
THERE WILL IMMEDIATELY BE A LEVEL 6 SPIRITUAL BEAST ON OUR SIDE . THEN EVEN THE CULTIVATORS AT THE METAMORPHOSING REALM WOULD THINK TWICE BEFORE ATTA KING US ! YOU'RE RIGHT ON THE MARK ! DESPITE OUR BEST EFFORT , POISON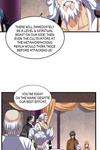 Page 4 Transcriptions
I'D NEVER THOUGHT MR . ZHUO HAD ALREADY HIDDEN A LEVEL 6 SPIRITUAL BEAST . IT'S A REAL TREASURE THAT IS HARD TO GET , EVEN FOR THE METAMORPHOSING REALM CULTIVATORS . YOU'RE SO AWESOME , MR . ZHUO ! WE'VE ONLY MANAGED TO GET A HOLD OF A LEVEL 5 SPIRITUAL BEAST RESPECTIVELY .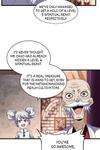 Page 5 Transcriptions
YOU'RE SO AWESOME , MR . ZHUO ! PLEASE STOP WITH THE FLATTERY . I ONLY GOT THIS EGG BY CHANCE .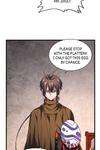 Page 6 Transcriptions
BUT IT WAS A LITTLE DAMAGED . THEREFORE , I WENT TO THE FLOWER RAIN TOWER BUT AFTERWARD , I GOT DISTRACTED BY A SERIES OF EMERGENCIES . FOR THE BODHI LIQUID SO THAT I COULD RESTORE IT .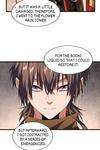 Page 7 Transcriptions
AND ONLY UNTIL RECENTLY DID I GET THE CHANCE TO BRING IT BACK TO LIFE . BUT IF I WANT TO LET IT HATCH OUT , I'D NEED TO FIND A PLACE THAT HAS ENOUGH LIGHTNING POWER AND LET THE EGG ABSORB MUCH OF IT !