Page 1 Transcriptions
MR . LI , IS IT ENOUGH FOR YOU JUST TO KEEP THEM FROM HURTING ME ?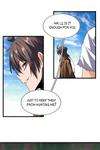 Page 2 Transcriptions
THAT WOULD BE TOO EASY FOR YOU . ALL RIGHT !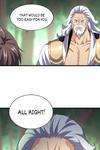 Page 3 Transcriptions
I'LL FIGHT MY WAY IN THERE AND TEACH THOSE IGNORANT OLD GUYS A LESSON ! NO !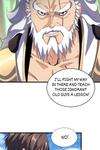 Page 4 Transcriptions
WHY ? YOU DON'T BELIEVE I CAN DO IT ? HUMPH , THEY'RE JUST THREE OLD FARTS AT LEVEL 3 OR 4 OF THE METAMORPHOSING REALM , SO IT'S JUST A CINCH FOR ME TO DISPOSE OF THEM .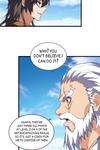 Page 5 Transcriptions
EVEN IF THEY'RE ALSO SOME METAMORPHOSING REALM CULTIVATORS , BUT ... IT STILL WON'T BE A PROBLEM FOR ME TO DEFEAT THEM THREE !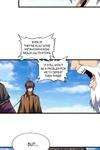 Page 6 Transcriptions
WHAT IF I WANT YOU TO KEEP THEM THERE ?