Page 1 Transcriptions
LUO FAMILY , FENGLIN CITY AW समामा मामा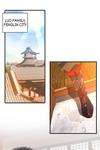 Page 2 Transcriptions
MY CULTIVATION AND BLOOD INFANT HAVE ALL BROKEN THROUGH TO LEVEL 5 OF QI - GATHERING REALM . समामा मामा I'VE BEEN STAYED IN FOR NEARLY A MONTH . WHAT A NICE DAY TODAY !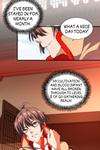 Page 3 Transcriptions
MY INJURIES HELP ME ADVANCE AT LAST .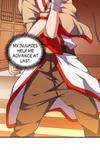 Page 4 Transcriptions
IT'S A PITY THATI COULDN'T ABSORB THE QI OF THOSE TWO TRANSCENDING REALM MASTERS . 0000 OR I MIGHT BREAK THROUGH TO BONE - FORGING REALM ALREADY .