Page 1 Transcriptions
SINCE ANCIENT TIMES , ALCHEMY AND FORMATIONISM IS A WHOLE . BUT AS TIME WENT BY AND DIFFERENT SECTS WERE BUILT , THEY ARE SEPARATED . THE FORMATION I SET TODAY , CAN ATTRACT SPIRITUALITIES AROUND US AND TURN THEM INTO DRAGON'S SPIRITS . THOUGH THEY ARE NOT REAL DRAGONS , THEY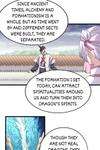 Page 2 Transcriptions
TAO DRAGONS , THEY POSSESS SOME DIGNITY OF DRAGONS . IT'S NO INFERIOR TO THOSE INTELLIGENT FLAMES .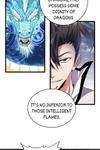 Page 3 Transcriptions
FORMATIONISM ? I'VE SEEN THAT IN SOME ANCIENT BOOKS , BUT I'VE NEVER SEEN IT IN THE REALITY ! qu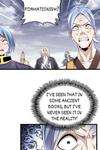 Page 4 Transcriptions
THIS MR . SONG HERE ... SUPREME ALCHEMIST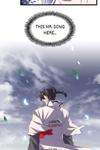 Page 5 Transcriptions
IS DEFINITELY THE MOST EMINENT ALCHEMIST IN EVEN THE WHOLE CONTINENT ! HE'S NO DOUBT THE SUPREME ALCHEMIST !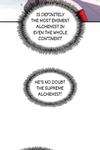 Page 6 Transcriptions
FORMATIONISM ? I'VE NEVER HEARD OF THAT . WHO THE HELL IS HE EXACTLY ? I'VE TOTALLY LOST TO HIM IN TERMS OF ALCHEMICAL TECHNIQUE .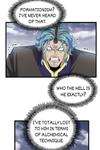 Page 7 Transcriptions
SUPREME ALCHEMIST BUT ... MY CULTIVATION BASE IS STRONGER THAN HIM !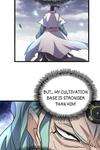 Page 8 Transcriptions
I STILL STAND A CHANCE TO MAKE AN ELIXIR THAT'S BETTER THAN HIS !