Page 1 Transcriptions
THE DEVIL BUTLER CREATOR : YEXIAO / HONGSHU + WUER COMIC PRODUCED BY : KUAIKAN COMICS TRANSLATED BY : LAN - BRIDGE GROUP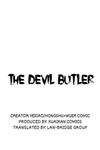 Page 2 Transcriptions
due HOW IS THAT POSSIBLE ? HE'S JUST A BRAT WHO HAD JUST BROKEN THROUGH TO THE BONE - FORGING REALM .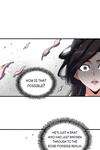 Page 3 Transcriptions
BUT HE WAS FASTER THAN LIN TIANYU WHO SPECIALIZES IN SPEED !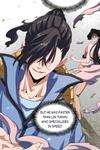 Page 4 Transcriptions
I CAN'T BELIEVE THIS GUY IS SO POWERFUL !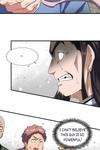 Page 5 Transcriptions
HE HAS SURPASSED THE DISCIPLE OF THE SEVEN IMPERIAL FAMILIES ! HE'S JUST FROM A THIRD - RATE FAMILY ! YOU'RE TRULY THE DISCIPLE OF THE FLOWER RAIN TOWER , MISS DANDAN . Varro PUT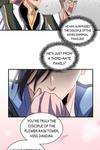 Page 6 Transcriptions
Varro PUT RE DIFFERENT FROM THOSE ORDINARY WOMEN . I'LL NEVER FORGET ...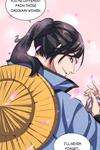 Page 7 Transcriptions
I'LL NEVER FORGET ... YOUR SMELL . 7