Page 1 Transcriptions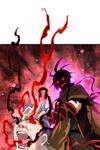 Page 2 Transcriptions
THIS IS THE FIRST ONE !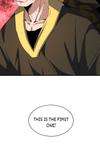 Page 3 Transcriptions
THE DEVIL BUTLER CREATOR : YEXIAO / HONGSHU + WUER COMIC PRODUCED BY : KUAIKAN COMICS TRANSLATED BY : LAN - BRIDGE GROUP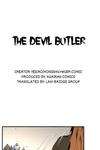 Page 4 Transcriptions
FLUMP IT SEEMS THAT THE RUMORS ARE TRUE . YOU ARE INDEED A MONSTER . NO WONDER YOU COULD KILL THE SEVENTH PATRIARCH OF SPECTRAL VALLEY .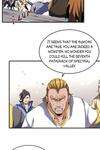 Page 5 Transcriptions
SO YOU KNOW HOW POWERFUL I AM . THEN WHY DID YOU STILL CHOOSE TO STAND AGAINST ME ? EVEN SPECTRAL VALLEY CAN'T KILL ME . WHAT MAKES YOU THINK YOU CAN ?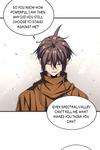 Page 6 Transcriptions
NO RISK , NO GAIN . WHOOSH I'D LIKE TO TAKE A CHANCE ! B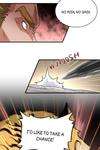 Page 7 Transcriptions
B ROAR