Page 1 Transcriptions
" .... I LOST ! ........ am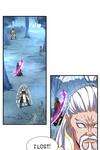 Page 2 Transcriptions
IT'S IMPOSSIBLE !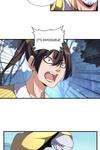 Page 3 Transcriptions
DAD , YOU WENT EASY ON HIM , DIDN'T YOU ? WHOOSH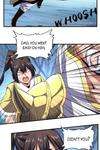 Page 4 Transcriptions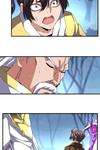 Page 5 Transcriptions
MASTER XUE INDEED DIDN'T GIVE HIS BEST , EVERY MOVE HE DID WAS JUST TESTING ME AND HAD NO INTENTION TO KILL ME ! SEE ? IF MY FATHER DIDN'T GO EASY ON YOU , YOU WOULD HAVE BEEN DEAD BY NOW !