Page 1 Transcriptions
000.000.00 WHY DID MISS CHU BRING AN OUTSIDER INTO THE FLOWER RAIN TOWER ?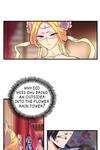 Page 2 Transcriptions
VA STOP STARING AT ME ! OR I WILL GOUGE YOUR EYES OUT ! SO HOW DARE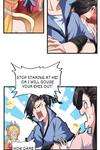 Page 3 Transcriptions
HOW DARE you !! WHO THE HELL ARE you ?! 000 000 Oooo HOW DARE YOU ACT WILDLY HERE AT THE FLOWER RAIN TOWER !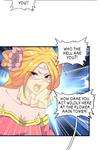 Page 4 Transcriptions
w مس DO YOU KNOW WHERE THIS IS ? I DON'T GIVE A SH * T ! I ONLY KNOW I FEEL UNCOMFORTABLE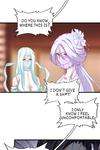 Page 5 Transcriptions
WHAT ... WHAT ARE YOU TALKING ABOUT ? V TO HAVE A GIRL LOOKING AT ME SO FLIRTATIOUSLY !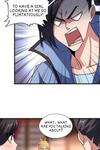 Page 6 Transcriptions
LOOK AT HER ! IT LOOKS LIKE SHE'S RIPPING MY CLOTHES OFF WITH HER EYESIGHT ! 2101