Page 1 Transcriptions
MR . LI , I DO HAVE THE CULTIVATION METHOD ! BUT IF YOU DON'T WANT TO BE FRANK WITH ME , THEN YOU WON'T BE ABLE TO GET ANYTHING YOU WANT !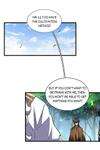 Page 2 Transcriptions
FO ALTHOUGH THOSE B * STARDS OF THE MONARCH SECT GIVE ME THE TITLE OF THE GUEST HONORARY PATRIARCH , THEY HAVE NEVER REALLY SEEN ME THAT WAY . IT'S NOTHING BUT A MERE NAME . SO THEY ONLY TAUGHT ME THE FIRST SEVEN GRADES OF THE MONARCH'S ARMOR .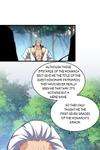 Page 3 Transcriptions
AS FOR THE LAST TWO GRADES , THEY HAD FOUND EVERY EXCUSE TO SHUT ME OUT THERE . HOWEVER , THOSE LOSERS WITH MEDIOCRE TALENT HAD LONG MASTERED THEM ALL .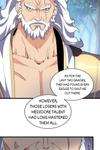 Page 4 Transcriptions
I CAN'T ACCEPT THAT ! NEVER ! SIZZLE ~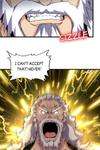 Page 5 Transcriptions
BOOM IF I HAD THE ACCESS TO THE NINTH GRADE , I WOULD HAVE LONG BECOME THE MOST POWERFUL MAN IN THIS WORLD ! AND I COULD EVEN COMPETE WITH THOSE ROYAL DRAGON GUARDS .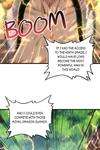 Page 6 Transcriptions
GRACK WHY ?!