Page 1 Transcriptions
THREE YEARS AGO IN FENGLIN CITY , THE FEUD BETWEEN QIANLONG PAVILION AND SPECTRAL VALLEY CAUSED MANY CIVILIANS TO LIVE IN MISERY AND STIRRED UP GREAT DISCONTENT AMONG THEM . 7777 16000 FFFFCDF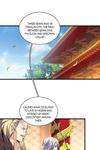 Page 2 Transcriptions
I FELT GUILTY AND SO DECREED THAT IT WAS TO BE A FORBIDDEN AREA , LEST THE PEOPLE BE HARASSED AGAIN . AND NOW , IF I LET TURMOIL AND KILLING BEFALL THERE AGAIN JUST BECAUSE OF ONE MAN , I'LL BE ILL AT EASE .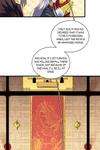 Page 3 Transcriptions
FORGET IT . SINCE THIS IS THE FIRST TIME YOU'VE MADE A MISTAKE LIKE THIS , I WON'T PURSUE THE MATTER ANYMORE . f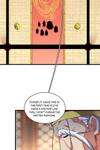 Page 4 Transcriptions
f BUT FENGLIN CITY MUST NOT BE DISTURBED AGAIN . IF YOU NEED TO TAKE THAT LITTLE B * STARD , JUST WAIT FOR HIM TO COME OUT AND YOU CAN HAVE AT HIM ALL YOU WANT ! YOUR MAJESTY , WE REALLY ADMIRE YOUR HEART FOR YOUR PEOPLE . WE'RE LUCKY ENOUGH TO HAVE A BENEVOLENT EMPEROR LIKE YOU ! HAVANA NOME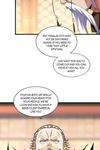 Page 5 Transcriptions
HAVANA NOME
Page 6 Transcriptions
мама ! THIS IS THE INVISIBLE BATTLE BETWEEN THE EMPEROR AND THE MONARCH'S SECT . of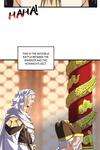 Page 7 Transcriptions
BUT THE EMPEROR SUFFERED A MAJOR DEFEAT ON THIS ONE . NOT ONLY WAS HE NOT ABLE TO TAKE DOWN THE MONARCH'S SECT , BUT HE COULDN'T EVEN TAKE DOWN THE SPECTRAL VALLEY AND THE OTHER TWO FAMILIES .