Page 1 Transcriptions
THE DEVIL BUTLER CREATOR : YEXIAO / HONGSHU + WUER COMIC PRODUCED BY : KUAIKAN COMICS TRANSLATED BY : LAN - BRIDGE GROUP SPIRITUAL BEASTS , ARE AN INDISPENSABLE EXTERNAL METHOD TO IMPROVE THE POWER OF CULTIVATORS .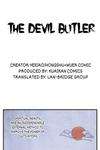 Page 2 Transcriptions
VIRTUE CULTIVATORS TRAIN - THEM AS THEIR SPIRITUAL PETS , WHILE DEMONIC CULTIVATORS REFINE THEM INTO THEIR DEMONIC OBJECTS . IFONE WANTS TO GO TO THE MULTIBEAST MOUNTAIN WHERE THE SPIRITUAL BEASTS GATHER ,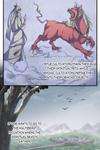 Page 3 Transcriptions
HE HAS TO PASS THROUGH SPECTRAL VALLEY'S TERRITORY ...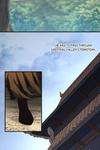 Page 4 Transcriptions
SPECORAZ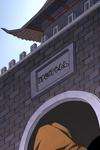 Page 5 Transcriptions
SOUGH STOP THERE !