Page 1 Transcriptions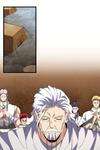 Page 2 Transcriptions
MR . ZHUO , ARE THE FOUR LEVEL 5 FORMATIONS OUT THERE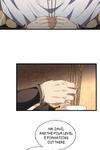 Page 3 Transcriptions
THE WORK OF YOUR MASTER ? MY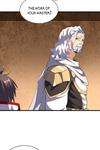 Page 4 Transcriptions
OF COURSE . ALTHOUGH OUR MASTER IS ONLY AT THE BONE - FORGING REALM , HE'S WELL VERSED IN ASTRONOMY , GEOGRAPHY , FORMATION , AND ALCHEMY . THOSE FOUR FORMATIONS WERE PLACED BY OUR MASTER WHEN HE WAS STILL ALIVE !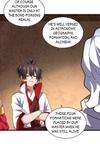 Page 5 Transcriptions
IT'S VERY HARD TO MASTER THE LEVEL 5 FORMATIONS EVEN FOR THE METAMORPHOSING REALM CULTIVATORS . I SEE ! THEN MASTER LUO IS A RARE TALENT ! NO WONDER HIS MAJESTY WOULD ASK ME TO COME ALL THE WAY HERE TO HELP YOU GUYS !
Page 6 Transcriptions
BUT MASTER LUO , S BONE - FORGING REALM CULTIVATOR , COULD ACTUALLY PLACE FOUR LEVEL 5 FORMATIONS IN ONE GO . HE'S REALLY A RARE ASSET . BUT ... IT'S REALLY A PITY ! BUT IT'S A PITY THAT THE STRENGTH OF THE BONE - FORGING REALM CULTIVATOR IS TOO WEAK ,