Page 1 Transcriptions
COMMANDER DUGU , IS THE EVIDENCE ENOUGH FOR YOU ?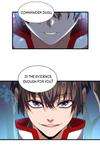 Page 2 Transcriptions
YES !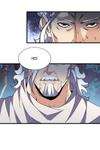 Page 3 Transcriptions
CAN IT BE CALLED STRONG EVIDENCE NOW ? OF COURSE !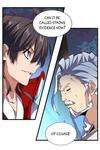 Page 4 Transcriptions
THEN WHEN ARE YOU GOING TO SEND YOUR ARMY TO THE SPECTRAL VALLEY ? WELL ...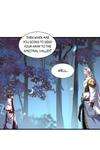 Page 5 Transcriptions
ABOUT THIS , I NEED HIS MAJESTY'S APPROVAL . DON'T WORRY , I'M SURE TO PRESENT THE EVIDENCE TO HIS MAJESTY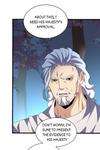 Page 6 Transcriptions
AND SEEK JUSTICE FOR YOUR FAMILY . THEN COMMANDER DUGU , CAN YOU ALSO TAKE THIS CHANCE TO WIPE OUT THE HERB HALL AND THE DELIGHTFUL FOREST ?