Page 1 Transcriptions
THE DEVIL BUTLER CREATOR : YEXIAO / HONGSHU + WUER COMIC PRODUCED BY : KUAIKAN COMICS TRANSLATED BY : LAN - BRIDGE GROUP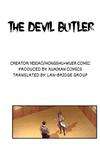 Page 2 Transcriptions
THIS IS A MEDIUM IMMORTAL - CLASS DEMONIC CULTIVATION METHOD , NAMED DEMON SPELL ! DIT III UNLIKE OTHER METHODS , IT IS A METHOD TO FORGE YOUR BODY . THERE ARE NO REQUIREMENTS OF TALENTS , BODY FUNCTIONS , OR CULTIVATION BASES FOR ITS CULTIVATOR .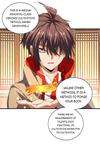 Page 3 Transcriptions
THERE IS ONLY ONE THING , DURING THE CULTIVATION , YOU WILL EXPERIENCE EXTREME PAIN . . YOU'LL FEEL LIKE BEING IN HELL .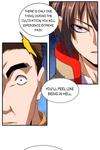 Page 4 Transcriptions
AND ONCE STARTED , THERE IS NO TURNING BACK . OTHERWISE , YOUR SPIRIT AND SOUL WILL BE DESTROYED FOREVER .