Page 1 Transcriptions
BR YOU SEEM TO BE IN A GOOD MOOD TODAY , MR . ZHUGE !
Page 2 Transcriptions
I SAW A BUNCH OF IDIOTS WHO THOUGHT THEY HAD WON TODAY !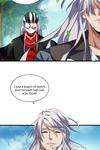 Page 3 Transcriptions
THE FACT THAT THIS EMPIRE BELONGS TO THE YUWEN FAMILY FOR SO MANY YEARS BUT ... HEHE ... CERTAINLY HAS A REASON !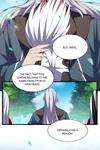 Page 4 Transcriptions
HE CAN'T EVEN WORK OUT THE HEART OF THE PLAYERS IN THIS GAME , BUT HE JUST KEEPS SCHEMING AGAINST EVERYONE . SEEMS THAT " THE PROPHET " IS JUST SO SO .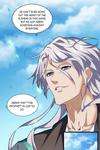 Page 5 Transcriptions
HAHAHA ...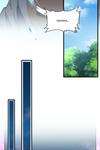 Page 6 Transcriptions