Page 1 Transcriptions
HE ... HE MARRIED INTO THE FLOWER RAIN TOWER . WHAT ?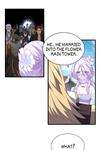 Page 2 Transcriptions
DON'T YOU KNOW WE HAVE A TRADITION THAT A MAN CAN MARRY INTO THE FLOWER RAIN TOWER ? OH ? 애 ? I REMEMBER A GUY NEEDS TO BE VERY TALENTED TO BE ACCEPTED BY THE FLOWER RAIN TOWER . HMPH
Page 3 Transcriptions
HMPH SINCE HE'S BEEN CHOSEN , HE MUST BE AN EXTRAORDINARY MAN . I WONDER ...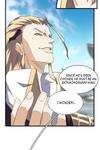 Page 4 Transcriptions
НАНАНА ! WHEN CAN I HAVE THE HONOR ? Dod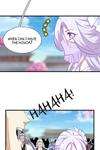 Page 5 Transcriptions
HOW ARROGANT OF HIM TO FLIRT WITH MISS CHU WHILE WE ARE ALL STANDING HERE !!
Page 6 Transcriptions
HMPH ! INSTEAD OF WASTING TIME HERE , I MIGHT AS WELL GO PRACTICING SWORD NOW !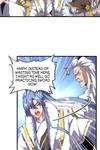 Page 7 Transcriptions
IPAT SHAKE HEAD