Page 1 Transcriptions
I CAN'T BELIEVE IT ! THERE ARE RUMORS ALL AROUND THE WORLD SAYING THAT HE'S A MONSTER . I NEVER TOOK IT SERIOUSLY .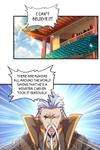 Page 2 Transcriptions
I DIDN'T EXPECT HIS BODY TO BECOME SO TOUGH ALREADY ! IT'S BEEN JUST TWO YEARS !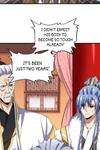 Page 3 Transcriptions
THE BATTLES OF THEM TWO ALWAYS ENDED WITH A TIE . THE FIFTH PATRIARCH OF SPECTRAL VALLEY IS FAMOUS FOR HIS IRON - LIKE BODY ! EVEN THE THIRD PATRIARCH OF QIANLONG PAVILION CAN'T DEAL WITH HIM .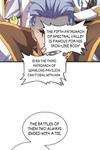 Page 4 Transcriptions
BUT ZHUO FAN JUST TOOK A SMASH OF HIS HAMMER AND DIDN'T GET INJURED AT ALL ? THAT'S JUST UNBELIEVABLE !

Page 5 Transcriptions
YOU ARE THE ONLY ONE WHO HAS MET HIM LATELY . WHEN DID HE BECOME SO MONSTER - LIKE ?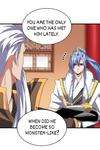 Page 6 Transcriptions
I HAVE NO IDEA . IT WAS JUST OVER ONE NIGHT .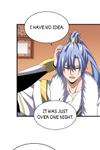 Page 7 Transcriptions
WHAT ? OVER ONE NIGHT ?! HE TURNED FROM A MAN IN LEVEL 6 OF QI - GATHERING REALM WHO STOOD NO CHANCE AGAINST THOSE CULTIVATORS IN BONE - FORGING REALM INTO A MONSTER IN BONE - FORGING REALM AND KILLED YOU GUIQI IN AN INSTANT .