Page 1 Transcriptions
SNAP IT'S VERY HARD TO FATHOM IT IN A SHORT TIME .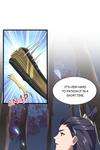 Page 2 Transcriptions
BUT IF THERE'S SOMEONE IN THERE CO TROLLING IT , THAT PERSON MUST BE ABOVE THE TRANSCENDING REALM .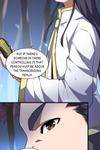 Page 3 Transcriptions
I'M AFRAID THAT EVEN WE FOUR PEOPLE COMBINE AGAINST IT , IT WILL BE VERY HARD TO BREAK IT ! WHAT THE HELL ?! IF IT'S SO ,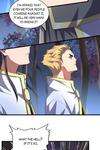 Page 4 Transcriptions
THEN WHY DO WE HAVE TO COME ALL THE WAY HERE TO RESCUE THEM ? THEY'VE GOT SUCH A POWERFUL FORMATION TO PROTECT THEM ! DE HUO , YOU KNOW MILITARY ORDERS CANNOT BE DISOBEYED . SINCE THE COMMANDER HAS ORDERED US TO COME TO THE RESCUE HERE ,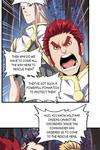 Page 5 Transcriptions
THEN NO MATTER HOW DANGEROUS OR IMPREGNABLE HERE IS , WE SHOULD GET HERE ON TIME .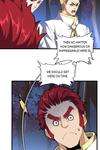 Page 6 Transcriptions
DID YOU FORGET THAT LAST TIME YOU WERE FLOGGED BY THE COMMANDER BECAUSE YOU GOT THE THING DELAYED AFTER YOU GOT DRUNK ? SIGH