Page 1 Transcriptions
WELL , THAT'S ABOUT IT FOR THE STRENGTH OF THE SEVEN FAMILIES . NOW , BREATHE IN DEEPLY {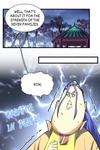 Page 2 Transcriptions
I'LL INTRODUCE THE STRONGEST OPPONENTS YOU'LL HAVE TO PAY ATTENTION TO AT THE FAMILY BATTLE ! AND THEY'RE NOW RECOGNIZED BY THE TOP BRASS OF THE TIANYU EMPIRE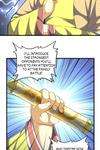 Page 3 Transcriptions
U AND THEY'RE NOW RECOGNIZED BY THE TOP BRASS OF THE TIANYU EMPIRE AS THE STRONGEST TALENTS OF THE SEVEN FAMILIES . THEY'RE SIX DRAGONS AND ONE PHOENIX !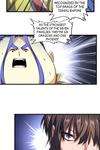 Page 4 Transcriptions
I HEARD OF THE TITLE ' SIX DRAGONS AND ONE PHOENIX ' WHEN I WAS AT THE FLOWER RAIN TOWER . BUT AT THE TIME I HADN'T PAID MUCH ATTENTION ΤΟ IT .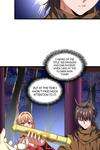 Page 5 Transcriptions
SO IT TURNS OUT ... THAT IT'S ACTUALLY THE TITLE OF THE PEOPLE WHO WILL BE IN POWER IN THE NEXT SESSION OF THE SEVEN FAMILIES FOR THE NEXT HUNDRED YEARS .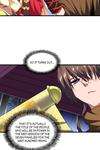 Page 6 Transcriptions
ARE RECOGNIZED AS THE MOST TALENTED YOUNGER GENERATION THAT HAS EVER APPEARED IN THE THOUSAND - YEAR HISTORY OF THE SEVEN FAMILIES . THE SIX DRAGONS AND ONE PHOENIX THE TALENT OF THESE GUYS