Page 1 Transcriptions
WHAT ARE YOU DOING ? mo I THOUGHT YOU FINALLY HAVE SOME IMPROVEMENT . TURNS OUT YOU DON'T EVEN HAVE THE COMMON SENSE OF ALCHEMY !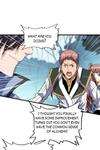 Page 2 Transcriptions
YOU PUT ALL THE HERBS TOGETHER AT ONCE , HE'S STILL A CHILD . HE NEEDS SOME EXPERIENCE TO BE AN ALCHEMIST . AND EVEN EXTINGUISHED THE FLAME ! WHAT A WASTE OF HERBS !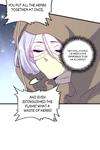 Page 3 Transcriptions
I'M THE ALCHEMIST HERE .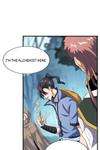 Page 4 Transcriptions
I DON'T NEED YOU TO TELL ME WHAT TO DO . DO YOU UNDERSTAND ? SWISH 旅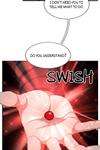 Page 5 Transcriptions
旅 HOW IS THIS POSSIBLE ?! YOU MADE IT !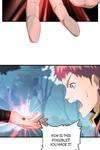 Page 6 Transcriptions
GIVEN ITS GLOSS AND AROMA , IT'S A LEVEL 2 ELIXIR OF GREAT QUALITY !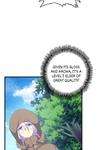 Page 7 Transcriptions
IT'S THE FIRST TIME I SEE SUCH AN UNIQUE METHOD TO MAKE ELIXIRS .
Page 8 Transcriptions

Page 9 Transcriptions
THIS IS CALLED UNIVERSE WITHIN HAND , A SECRET METHOD RECORDED IN THE SCRIPTURE OF ABYSS !