Page 1 Transcriptions
YUELA CREAK ☺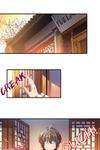 Page 2 Transcriptions
☺ PLOP IT HURTS ...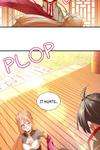 Page 3 Transcriptions
WHAT ARE YOU DOING OUTSIDE MY ROOM ? SINCE WHEN I BECAME SO CARELESS ?!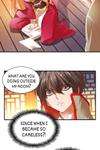 Page 4 Transcriptions
I WOULD HAVE BEEN DEAD ALREADY IF SHE WAS AN ENEMY . I ... SH IWAS WORRIED ABOUT YOUR INJURY , SO I'VE BEEN WAITING OUTSIDE IN CASE YOU NEED ANYTHING .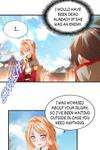 Page 5 Transcriptions
SINCE YOU'RE OKAY NOW , I'M LEAVING YOU TO IT .

Page 6 Transcriptions
WAIT , YOU MEAN YOU'VE BEEN WAITING OUTSIDE ALL NIGHT LONG ?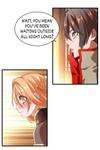 Page 7 Transcriptions
ZHUO , I'M SO GLAD TO SEE YOU'RE ALL RIGHT ! YOUR INJURY YESTERDAY SCARED THE HELL OUT OF ALL OF US !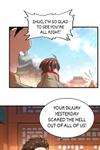 Page 8 Transcriptions
MISS LUO HAS BEEN GUARDING YOUR DOOR THE WHOLE NIGHT !