Page 1 Transcriptions
MO 3 . DO PO 00 . CO mm ... WHAT IS THIS PLACE ?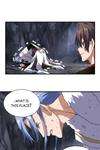 Page 2 Transcriptions
I HAVE NEVER DONE ANYTHING EVIL WHEN I WAS ALIVE . WHY DO I HAVE TO SUFFER THIS TORTURE AFTER I DIED ?! GETTING KICKED IS TORTURE ? LOOKS LIKE THE YOUNG MASTER OF SWORD MANSION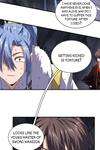 Page 3 Transcriptions
OH , IT'S YOU WHO KICKED ME ? HAS NEVER SEEN A REAL SCENE .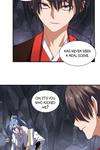 Page 4 Transcriptions
WE DIED TOGETHER , WHY DID YOU GET THE RIGHT TO TORTURE ME ? IF WE WERE ALL DEAD , WE WOULD HAVE BEEN EQUAL .