Page 1 Transcriptions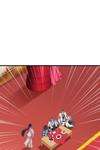 Page 2 Transcriptions
!!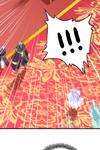 Page 3 Transcriptions
HOW DARE HE GO AGAINST THE MONARCH SECT AT SUCH A TIME ! WHAT A BOLD BOY ... WHO THE HELL ARE YOU TO BUTT IN THE MATTER BETWEEN THE FLOWER RAIN TOWER AND THE HERB HALL ?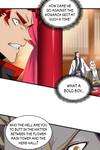 Page 4 Transcriptions
HMPRE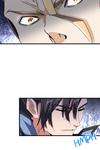 Page 5 Transcriptions
I MARRIED A GIRL OF THE FLOWER RAIN TOWER . HOLD IF THAT DOESN'T GIVE ME THE RIGHT TO INTERFERE WITH THE AFFAIRS OF THE FLOWER RAIN TOWER ,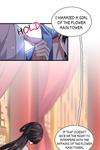 Page 6 Transcriptions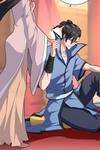 Page 7 Transcriptions
THEN WHY THE HELL DO YOU GET TO BULLSH * T AROUND HERE ?