Page 1 Transcriptions
V MR . ZHUO .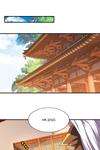 Page 2 Transcriptions
THIS IS ... THE ALLIANCE CONTRACT BETWEEN QIANLONG PAVILION AND LUO FAMILY .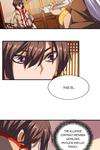 Page 3 Transcriptions
ALLIANCE CONTRACT I'VE BEEN LONGING FOR IT . WITH THIS , QIANLONG PAVILION WILL NOT ONLY BE A GREAT SUPPORT BEHIND LUO FAMILY , BUT ALSO HELP THE FAMILY UNCONDITIONALLY .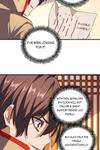 Page 4 Transcriptions
THEN , NO ONE WOULD DARE TO PROVOKE LUO FAMILY FOR A LONG TIME . I'LL ALSO BE ABLE TO FOCUS ON DEVELOPING LUO FAMILY'S POWER AND INFLUENCE .