Page 1 Transcriptions
THE DEVIL BUTLER CREATOR : YEXIAO / HONGSHU + WUER COMIC PRODUCED BY : KUAIKAN COMICS TRANSLATED BY : LAN - BRIDGE GROUP THE FOUR PILLARS .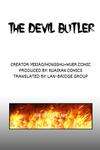 Page 2 Transcriptions
ARE THE PILLARS OF THE TIANYU EMPIRE THEY CONTROL THE CRITICAL SOURCES SUCH AS MILITARY , ECONOMY , POLICY , DIPLOMACY , AND SO ON .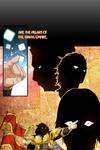 Page 3 Transcriptions
IT IS ALSO SAID THAT THE TRUE POWER OF THE FOUR PILLARS , IS ACTUALLY STRONGER , EVEN THE ROYAL FAMILY IS AFRAID OF THEM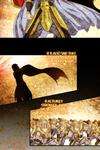 Page 4 Transcriptions
THE ROYAL FAMILY , THE FOUR PILLARS , AND THE SEVEN IMPERIAL FAMILIES TOGETHER FORM THE STRONGEST FORCES OF THE WHOLE EMPIRE GENERAL ELEPHANT IN THE MEANWHILE , THEY ARE ALSO AT A BALANCED STATE , CONSTRAINING EACH OTHER . ADVISOR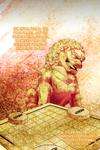 Page 5 Transcriptions
ADVISOR ONE PARTY LOST THE BALANCE WILL LEAD TO THE COLLAPSE OF THE TIANYU EMPIRE .