Page 1 Transcriptions
EVEN A KID IN QI - GATHERING REALM DARES TO STOP ME ?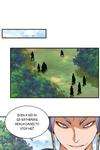 Page 2 Transcriptions
RABAYA THEY ALL HAVE TO DIE ANYWAY , LET'S START WITH HIM . OR SHALL WE KILL THE FATTY TO COMPLETE OUR MISSION FIRST ?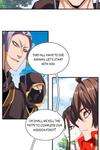 Page 3 Transcriptions
WE'VE BEEN WAITING FOR THIS CHANCE FOR A LONG TIME , WE CAN'T AFFORD TO MAKE ANOTHER MISTAKE ... BROTHER , I'M THE PERSON THEY WANT . IN A MOMENT , I'LL RUN EAST TO DRAW THEM AWAY .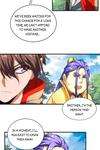 Page 4 Transcriptions
THEN YOU BRING KUI BACK TO QIANLONG PAVILION IMMEDIATELY .