Page 1 Transcriptions
CHAPTER 47 : TRIFLING MATTER OMINOUS LIGHT DEADMAN'S UNDECEMBER AUTHOR : DI NIAN MIAO ASSISTANTS : E LIE , XIAO DI , SEN SEN PLATFORM EDITOR : XIAO MI EDITOR : ANNA PUBLISHER : FANFAN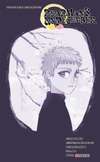 Page 2 Transcriptions
DON'T HESITATE , SISTER MIAO . IT MUST BE UNCOMFORTABLE TO BE ALL DRENCHED IN SWEAT STICKING TO YOUR BODY AFTER SUCH A FIGHT . LET'S GET BACK AND HAVE A BATH ! DID I HAVE A HEARING LOSS ? WHY DID I MISHEAR " ALL - OUT ATTACK " AS " SURRENDER " ? LOOKS LIKE IT HAPPENED TO ME TOO ... SISTER MIAO , I'M SURE THAT YOU DON'T WANT YOUR GOOD DISCIPLE TO ...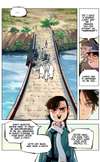 Page 3 Transcriptions
da GET STABBED BY A SWORD , RIGHT ? I'M AFRAID OF PAIN ! MAYBE THIS SWORD MASTER WILL EVEN THREATEN YOU AND ME TO STRIP NAKED AND DO SHAMEFUL THINGS WITH HIM ! THAT BASTARD ! I SHOULDN'T HAVE BEEN SO CARELESS ! HUHUHU ...