Page 1 Transcriptions
Act 10: The World In A Thousand Years Author: Di Nian Miao Assistants: E Lie, Xiao Di, Sen Sen Platform Editor: Xiao Mi Editor: Xiong Publisher:
Page 2 Transcriptions
Do you really...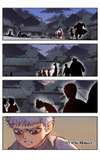 Page 3 Transcriptions
no longer have the will to live? Xiaoxiao...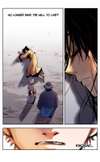 Page 4 Transcriptions
She's dead. Brother ... We'll take her body for burial elsewhere. She... doesn't belong here in Heishan Village. Do you really...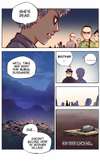 Page 5 Transcriptions
want to end it all here? It's over. Oh? Didn't you say you wanted to leave this place, and venture out to see the world? This kid... If that's the case...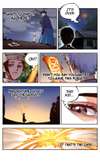 Page 6 Transcriptions
How could you let it all end here?

Page 7 Transcriptions
What... the heck? ...... With only four talismans ...? It's way more powerful than even my seven-talisman combo...! Let's go.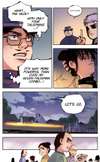 Page 8 Transcriptions
Little Grey... Fwoosh Her injuries... are fatal...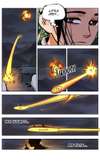 Page 9 Transcriptions
Sister Xiaoxiao, But she's not dead yet. As long as she has the will to live, Let's go explore the world beyond the mountains. There will be a way to keep her alive.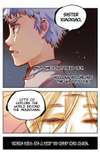 Page 10 Transcriptions
Did the Word run out of power again? ...... What are you planning, Little Grey...? 525 A.D. Are you trying to save that girl who has already lost the desire to live? Seems like you're still a hot-headed brat after all. You must be hoping... ...that I'd cut off the root of this farce before it ever happens. That kind of thinking is absurd.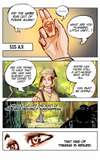 Page 11 Transcriptions
1906 A.D. I know what you're thinking. Don't worry, We'll find someone to take care of those children later. There are plenty of Catholic churches in Jiangsu. I'm sure they'll be able to take in those children. Our master is friends with a few high-ranking missionaries. They'll lend a hand for sure. If it's not enough, my 19-year-old, single, wealthy and super-powerful brother, Erguo, will be happy to pay more. Huh?! No way! We also left some money for them. We... Ah, right, they also have a school.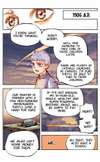 Page 12 Transcriptions
They've got a lot of interesting books. I've read all of the translated ones. I'm sure the children will like them too. How on earth does anyone like those books? I'm sure those kids will be able to learn a lot there... My eyelids start to droop after reading just one line! Especially that book by that New-whatsit guy! "Philosophiae Naturalis Principia Mathematica". If it weren't for Three-Eye's magic, she would be long dead... ...managed to stop the bleeding. About our world, and about all the amazing things outside the mountains. But several of her organs are damaged, including her heart. Don't say the name! I feel like snoozing already!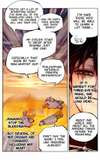 Page 13 Transcriptions
Even so, she doesn't have long to live. It's funny to think that those preachers are also preaching science. Heh, makes me want to laugh every time I see them. Luckily I'm good at keeping a poker face. They're probably just using it as an opportunity to spread their religion. Xiaoxiao, look. We've left the mountains. We have to make her want to live, Otherwise there's nothing we can do, even if there is a way to save her life. Look! Isn't it...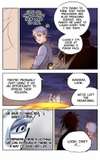 Page 14 Transcriptions
...so much bigger than you've ever imagined?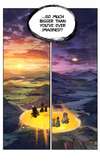 Page 15 Transcriptions
Look over there! They're trialing it already. It won't be much longer before it's in full operation. Even ordinary people will be able to ride on it. Do you see? This...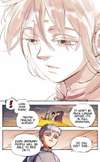 Page 16 Transcriptions
...is the true key to the future. Shanghai-Nanjing Railway Two years from completion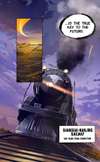 Page 17 Transcriptions
That train will be the connection between many cities and villages. With it working, there won't be as many isolated places like Heishan Village anymore. What do you think? It's amazing, isn't it? There are so many things in this world that are even more unbelievable than seekers and undead. There's lamps that use electricity inside glass globes, instead of fire... Radios that use electricity to broadcast sounds for thousands of miles... My family has one! My family has one! There're even massive boats of iron, as big as a small mountain, that can easily cross the ocean, something that even seekers can't do. By the way, do you want to see the other side of the ocean? That's, uh... There're tons of countries and people of all shapes and colors. It's really fascinating.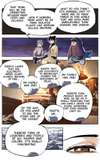 Page 18 Transcriptions
See that? It's a city. Isn't it specta- cular? But it's only a very small part of this enormous world. We're living in a new age. As long as you're alive, you'll see something new every year. Nobody knows what the world will be like ten, fifty years from now.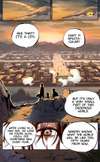 Page 19 Transcriptions
Don't you want to see it for yourself? As long as you want to, You can keep on living...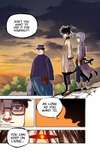 Page 20 Transcriptions
All you have to do is say "yes"...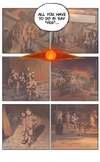 Page 21 Transcriptions
This should do it. As long as she regains the will to live... Whether it be tomorrow, When Mingzi Jiang shows up again, or the day after, I'll get down on my knees and beg him. I don't even care if I have to give up his diary. I'll agree to anything he asks.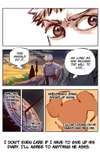 Page 22 Transcriptions
I have to get him to bury it here... the miracle medicine that only high-ranking seekers have. Take hold of the past, A pill of immortality. Once he buries it, I'll be able to dig it up immediately. I have to keep fighting for the future. It's almost within my grasp... Seize the present,
Page 23 Transcriptions
And forge a path to the future!