Page 1 Transcriptions
Act 27: The Laws of Sanchuan Author: Di Nian Miao Assistants: E Lie, Xiao Di, Sen Sen Platform Editor: Xiao Mi Editor: ANNA Publisher: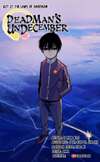 Page 2 Transcriptions
As long as the Word of Tongyue and its inheritor exist together, Yan and I are in unimaginable danger -- whether in the past, present or future. The Word will be difficult to destroy with brute force, But if I can find something like the True Fire of Samadhi, It shouldn't be a problem. As for the inheritor,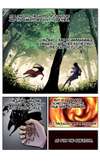 Page 3 Transcriptions
If I don't kill him today, He'll only become a greater threat in the future!