Page 1 Transcriptions
Act 8: Millennium Power Author: Di Nian Miao Assistants: E Lie, Xiao Di, Sen Sen Platform Editor: Xiao Mi Editor: Xiong Publisher: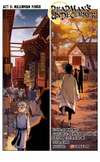 Page 2 Transcriptions
There's no running away. I heard someone from the neighbouring village tried to escape, but he failed and ended up getting his entire family killed. There's no avoiding that undead's powers. We don't have any other choice. At least, if I go, they won't bother you or Xiaoxiao anymore. As long as you hold out a little longer, some seekers will surely come to the village's rescue. Besides, it's true that our ancestor committed a grave sin against the village in the past... We owe them a debt.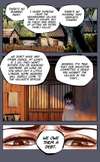 Page 3 Transcriptions
Father, The power that the undead has given me also carries his memories. But why are we the ones paying for it? I can hear each and every word of hate spoken by our ancestor Da Bai, as if he were speaking into my own ears. It's all true... they are the ones who owe us a debt of blood for the past millennia.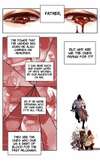 Page 4 Transcriptions
You have received my power and my memories. Three- Eye. You should also know that as long as my consciousness is intact, the true master of this power can only be me. Now, descendant of Da Bai... You know what to do, don't you? Come! Avenge your parents! Destroy yourself.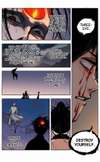 Page 5 Transcriptions
Again? Although this time... I have no reason to hold back. It's not like I'm upset or anything. I'm just following my own principles, after all.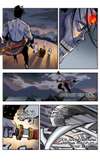 Page 6 Transcriptions
So I have no regrets.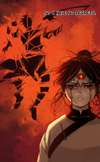 Page 7 Transcriptions
Now... my debt to your family is paid. Ah... I couldn't win against you after all... I can tell you apart from the others at just a glance.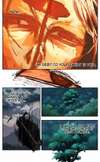 Page 8 Transcriptions
I planted you a thousand years ago, almost as soon as I was able to move. In the end... Every few hundred years, I'd wake up, just to stare at you in a daze. You've grown so tall. But...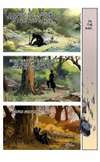 Page 9 Transcriptions
I still couldn't outlive you. Now...
Page 10 Transcriptions
This power is mine alone. Is this the will of heaven? Or of my ancestors...? Of Father, and Mother...? Do they want me to... Wait, Xiaoxiao Bai! Miss!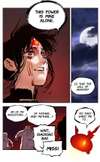 Page 11 Transcriptions
...seek revenge for them? Eye of Truth: Puppetry
Page 12 Transcriptions
FWOOOSH——

Page 13 Transcriptions
Ah! Slash——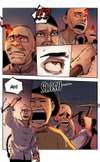 Page 14 Transcriptions
Help! My arms and legs, they're--! I, I can't control my body! It's magic! It's the undead's power! D-don't come closer! Help! Murder!
Page 15 Transcriptions
No--! Whoosh! Pow!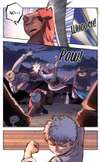 Page 16 Transcriptions
Tch!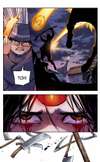 Page 17 Transcriptions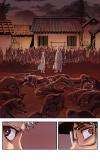 Page 18 Transcriptions
Why... ...are you helping them? Don't they and their ancestors... ...deserve to die?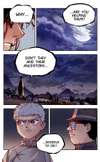 Page 19 Transcriptions
Don't they?! Xiaoxiao! Here. She doesn't have the body of an undead, and she's not used to her new powers. I can try to distract her, and you...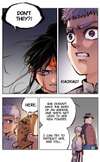 Page 20 Transcriptions
Find a way to restrain her. I hope all your big talk earlier wasn't just that. Are you... ...trying to save them? Sir seekers! Oh, thank goodness, sir seekers! We knew your benevolence was without bounds!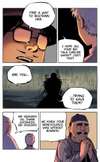 Page 21 Transcriptions
Thank heavens you're here! That girl is a demon! We knew there was something wrong with their family! Yeah, yeah! Sir seekers, you must seek justice for us! Our Heishan Village will reward you greatly! POW!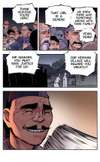 Page 22 Transcriptions
POW! Scram!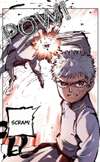 Page 23 Transcriptions
See if I don't beat you all half to death once this is over! From a human perspective, the majority of you... ...right? It's just... ...aren't deserving of death. Is this...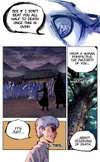 Page 24 Transcriptions
I'll leave it to you to decide what to do with the village chief. Could you... calm down and have a talk with us? Is this really what I believe...? The people of Heishan Village... Each and every one of them deserves to die! Am I really doing the right thing?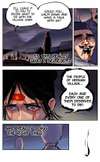 Page 25 Transcriptions
Xiaoxiao Bai... I... I am also... ...can't let you do this.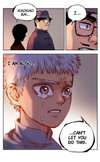 Page 26 Transcriptions
..furious to the point of wanting all these people to disappear off the face of the earth.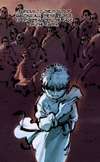 Page 27 Transcriptions
If I were in her place, I'd also want to kill them all. Do I have any right to be standing here? What should I do? Is it really worth fighting her to save these savages? Is it? Master...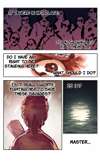 Page 28 Transcriptions
Your disciple... Doesn't know what to do. Ugh! I can't just sit back and watch!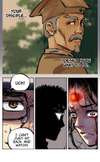 Page 29 Transcriptions
What should I do?

Page 30 Transcriptions
Magic? I can sense it... ...the faintest hint of causality.