Page 1 Transcriptions
Act 37: Sanchuan meeting Platform Editor: Xiao Mi Publisher: Editor: ANNA Assistants: E Lie, Xiao Di, Sen Sen Author: Di Nian Miao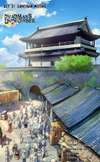 Page 2 Transcriptions
Why is it necessary to do this? How does augmented undead get along with people? If i can persuade Mingzi Jiang, there will be better the ending? Or is my idea too naive?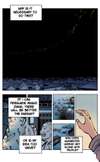 Page 3 Transcriptions
Maybe everything shouldn't happen. That is our... The source is immortal, All consequences have a cause.