Page 1 Transcriptions
Author: Di Nian Miao Assistants: E Lie, Xiao Di, Sen Sen Act 32: Haoguang in Sanchuan Publisher: Editor: ANNA Platform Editor: Xiao Mi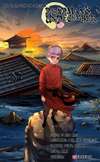 Page 2 Transcriptions
Haoguang could sense that it had been imbued with magicks just as powerful as the last. Immediately upon laying his hand on the talisman, Its aura had not weakened even after thousands of years. Birds and insects stayed well away from it, and even the air around it felt stagnant. It was clearly an object of extraordinary power. He didn't actually know the exact method of activating other people's talismans. But Haoguang wavered.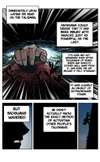 Page 3 Transcriptions
Without power, was he doomed to watch from the sidelines, unable to help even if he wanted to? Just like last time? He thrust himself away from the cliff. Gritting his teeth, Suddenly, he seemed to come to a realization. Once again, he was frustrated at his own powerlessness. What could he possibly do?