Page 1 Transcriptions
OOOHH HE'S BEAUTI FUL ! APPEARED ON THE PLANET BO YEARS AGO !! THE MASTER MAGE , THE MAGISTER MAGI NEGI SPRING FIELD ... MARS WHEN IT WAS ON THE BRINK OF DESTRUC TION ! HE IMPLEMENTED A TERRA FORMING PROJECT TO GREEN THE PLANET AND SAVED THE LIVES OF 1.2 BILLION PEOPLE !! M HOLDER ! GRANDMOTHER'S BELOVED NEGI - SAMA TRULY IS A MASTER SCHOLAR AND HE'S WARRIOR !! WONDER FUL ! ♡ HE IS FIT TO BE CALLED THE SAVIOR OF A WORLD ! BUT !! IN DEED . H HNNH .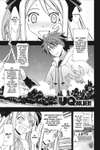 Page 2 Transcriptions
HE JOINED THE BATTLE AGAINST A TERRORIST ORGANIZA TION THAT PLOTTED TO DESTROY THE ENTIRE SOLAR SYSTEM , AND LOST HIS LIFE IT IS SAID THAT IN THE THROUGH STRUGGLE . HIS SACRIFICE , HE WAS ABLE TO STOP A MYSTERIOUS WIZARD'S ULTIMATE MASSACRE SPELL ! : P OH , NEGI SPRING FIELD , YOU WILL FOREVER BE REMEM BERED ! .MHK Production Assistance : Yukihiro Conglomerate YES , IT IS SAD . BUT OYAKATA SAMA * WAS JOINED IN MARRIAGE TO A WONDERFUL HUSBAND , AND HAS LED A VERY HAPPY LIFE . МУ POOR , DEAR GRAND- CHA MOTH- CHAMA ER ! RU ! THIS IS MUCH TOO SAD ! N ... NO ... IT'S SO ... 崇 却 tri * A term of respect for the head of a prominent family SECRET AND I HAVE OBTAINED A PIECE OF SECRET INFORMA TION . IT'S JUST SO ... ?