Page 1 Transcriptions
Marvelous! I thought that kid Feng Hao was going to lose. Honestly, I didn't expect he would turn the tables that quickly!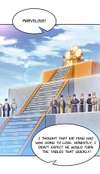 Page 2 Transcriptions
Both of them have secret techniques. How fascinating! You lost! Whiz

Page 3 Transcriptions
This is the first time I have lost a battle in my life, especially against someone my age!