Page 1 Transcriptions
The number one of the young generation in Ju An City, miss Shen Yun! Regardless of strength or the Stone Distinguish Skill, she is always the number one!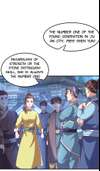 Page 2 Transcriptions
According to the rumors, miss Shen Yun is not only good in Stone Distinguish Skill, but also has an attractive appearance, after seeing her today, she is indeed worthy of her name. And looks! Young master Shi, have you been charmed by her? She's just a normal girl...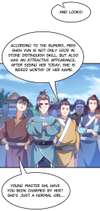 Page 3 Transcriptions
I'm here now, how do we bet, is it still a hundred Martial Crystals per game?