Page 1 Transcriptions
Clack The meat from the beast is too amazing! My entire body is brimming with energy! Delicious! Amazing!

Page 2 Transcriptions
This is because you have the pharmacopeia. no one else would obtain energy as easy as you did. With this speed of improvement, just a few more beasts and I can easily break through to tier 6 martial apprentice.
Page 3 Transcriptions
With that idiotic method of attacking, the next one to die will be you. I'm sorry... Next time I'll think more and use tactics to achieve victory! ?

Page 4 Transcriptions
Page 5 Transcriptions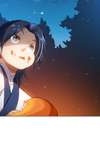 Page 6 Transcriptions
Hey! Wait for me! Whoosh Whoosh whoosh

Page 7 Transcriptions
Whoosh Can you feel it? Eh? Is it a demon beast? I can't really feel anything nearby. You should be able to sense it from this distance. Try closing your eyes and concentrate on sensing it.

Page 8 Transcriptions
It's an elixir! Whizz Understood! Whoosh whoosh

Page 9 Transcriptions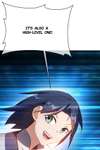 Page 10 Transcriptions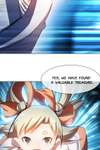 Page 11 Transcriptions

Page 12 Transcriptions
Stop! Master... The elixir isn't actually here right... Correct, it is right in front of us.

Page 13 Transcriptions
There are three demon beasts guarding it. It can't be wrong.

Page 14 Transcriptions
Master, I was just boasting earlier. I can't even stand upright. We should come back next time! The roaring flame beast is already the lowest level beast in this area. From the smell, the elixir is almost fully formed. If we miss it, we'll have to wait for another hundred years for it.

Page 15 Transcriptions
Aiya! Alright! If I must die, so be it! No pain no gain!

Page 16 Transcriptions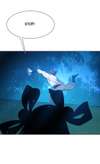 Page 17 Transcriptions
We've talked about it, learn to use your brain! The roaring flame beast won't simply leave their nest. You'll have enough time to prepare. Uhhh, outsmart!

Page 18 Transcriptions
Oooh, his expression has changed. Maybe he himself doesn't know he would improve that quickly.

Page 19 Transcriptions

Page 20 Transcriptions
You've been gone for a while. What are you preparing?

Page 21 Transcriptions
Page 22 Transcriptions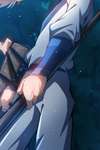 Page 23 Transcriptions