Page 1 Transcriptions
Thud Gentlemen, sorry for keeping you wait. The final item will be auctioned off by me personally.

Page 2 Transcriptions
The Xuan-grade martial arts! The swirling sand palm! Swirling sand palm I'm sure all of you are martial arts experts and know more than I do, so let's start with 50,000 gold coins, and not less than 1,000 each time! Let's begin! I won't say more words about it.

Page 3 Transcriptions
Finally, a rare opportunity. 100,000! Doubled up on it, the Wan family is determined to win it! What's the point of calling 1000? Of course, it's a great way to kill your opponent's spirit!

Page 4 Transcriptions
Although I don't want to offend the Wan family, but this xuan-grade technique is too tempting to practice. Huh 150,000 180,000!

Page 5 Transcriptions
All the budget for the next few years will be spent, but it can impact the clan's fortunes! Hah Is the Feng family trying to turn over a new leaf in the four families by calling the money that way? The Feng family is not that rich! HAH

Page 6 Transcriptions
Hmmph! It's time to make a move! 200... Father! 300,000!

Page 7 Transcriptions
How can your family fight against two families! The Yun family had already provided me with enough funds! Yu Lan City will belong to my family sooner or later! Wan Shou, this lunatic!

Page 8 Transcriptions
Sold! Let's go! 300,000 twice! 300,000 once! Oh my god, Yu Lan City is really going to change! Let's join the Wan family as well. Bam!

Page 9 Transcriptions
Page 10 Transcriptions
Stop

Page 11 Transcriptions
I must take the initiative. Blank STEP Does this mysterious man intend to befriend our Feng family? My lord you... You must be Feng Chen. step

Page 12 Transcriptions
20,000 gold coins. Yes, I am. Good, how much gold do you have on hand?

Page 13 Transcriptions
Cloud moving block Earth quake fist This is obviously related to Feng family! This mysterious man is insane! selling two advanced secret scripts for 20,000 gold coins. Coincidentally, I'm short of 20,000 gold, so let's make a deal.

Page 14 Transcriptions
That mysterious man is trying to humiliate me! Crack Shock What's wrong? Is the price too high? No! No! I'm just a little flattered.
Page 15 Transcriptions
Then it's settled. Thank you, my lord!

Page 16 Transcriptions
Brother Yang, we're in a very bad situation.
Page 17 Transcriptions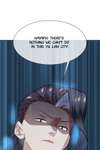 Page 18 Transcriptions
Page 19 Transcriptions