Page 1 Transcriptions
Haha... Cough! The generation right now is really peerless! Boom Fuu Fuu

Page 2 Transcriptions
So at the end, i still won! I gave my all to resist your attack, but was almost killed by your hand. It's a pity that your body can't handle that kind of power...
Page 3 Transcriptions
I'm afraid you're not going to live any longer, so let me send you to hell. My life...

Page 4 Transcriptions
Is not for you to decide! I will live! If you have the ability to kill me, Then follow me if you dare! This kid, he knew that he was no match for me, so he headed to the Demon Beast mountain to have a chance to survive. This kid is absolutely crazy. Even I, in my full state, wouldn't dare to enter the Demon Beast mountain alone!

Page 5 Transcriptions
I'd better get back and report this matter. After all, this kid is as good as dead anyway! Boom Swoosh Swoosh

Page 6 Transcriptions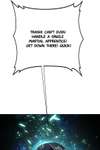 Page 7 Transcriptions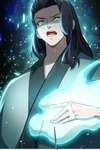 Page 8 Transcriptions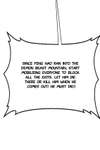 Page 9 Transcriptions

Page 10 Transcriptions
Hah hah I don't know how long I've walk, but I don't think he's catching up. Hah hah I'm also at my limit. Hah hah I can't fall, I can't die yet... Hah hah Thumph

Page 11 Transcriptions
Ku ku Ka Ka ka ka

Page 12 Transcriptions
Whoosh Bam

Page 13 Transcriptions
Woo Woo It's your fate. I shouldn't have done this, But I'll help you just this time. SWOOSH SWOOSH

Page 14 Transcriptions
Bang bang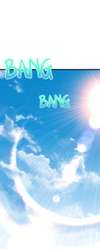 Page 15 Transcriptions
Twitch Get up Ha~ bang bang

Page 16 Transcriptions
Who saved me? Little master, is it you? Huh? Why am I SLEePIng here?

Page 17 Transcriptions
Of course, it was me! Otherwise, you would have become the demon beast food! Thank you little master. Does little master know the way back? Don't go back. we're here now, so let's survive on our own. Survive alone!? I'm afraid that even a martial practitioner can't survive here! ......

Page 18 Transcriptions
Stop Farewell master! Do you want to be a loser for the rest of your life?

Page 19 Transcriptions
You're going to die if you only rely on that martial state. Grip Grip Do you think you can become a strong martial artist without experiencing life and death situation and without external pressure? This is not a nursery rhyme story. Grip Grip

Page 20 Transcriptions
Your rank is only a martial apprentice right now. How can you face Yun Ying who is already a martial spirit after three years? How can you protect the Feng family? Little master was right! I must conquer the demon beast mountain and become a strong martial artist!

Page 21 Transcriptions
Feng mansion Are you serious!? The Hu and the Yang family aren't kind to me and beat me up, look at me, why should I lie to you?

Page 22 Transcriptions
This Hu and Yang family! How dare they hurt my Hao'er! I'm going to crush them! Bam