Page 1 Transcriptions
Come and try me at the 5th level! Crack That's not exactly an advance. An advance? How can it be such a coincidence! Crack

Page 2 Transcriptions
Instead, they suppress their own rank. When normal people cultivate, their body is like a bag of water... Absorbing the martial energy from the world around you. When the water bag is full then you can break through to the next level.

Page 3 Transcriptions
The difficulty of abSORBING marTIAL energy varIES from level to level. The higher the level, the more difficult it is to absorb. But the method of Hu famILY is dIFferent. Bam!

Page 4 Transcriptions
So what is Hu Ku's current level now......? Waiting for the right tIme to break through the advanced level. It's equal to the 1st level while MAINTAINING a lot of force. It's hoardIng like crazy at low levels instead of breakIng through...
Page 5 Transcriptions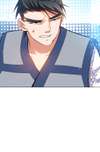 Page 6 Transcriptions
Come on, Feng Hao, if I don't show you something, you will still think my Hu family is powerless! I'm afraid, it's close to... Middle 5th rank
Page 7 Transcriptions
Feng Hao! If you don't take the lead... Then allow me to do it! Haha

Page 8 Transcriptions
This speed... Gah GAH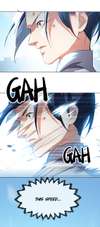 Page 9 Transcriptions
It's so fast! Too much destructive power! I'm not done yet! Bam BAM CRACK CRACK BAM

Page 10 Transcriptions
I'll let you run!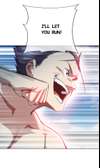 Page 11 Transcriptions
Can I beat a middle 5th rank? So heavy! Hah Boom hah

Page 12 Transcriptions
If it wasn't for my healing abilities, I would have already lost! Trembling I can't beat him. I'm no match for him! Although Feng Hao had reached the peak of 4th rank, but in the end, he still couldn't withstand the 5th rank! I never expected that the first to reach the 5th rank in this new generation would be the Hu family!

Page 13 Transcriptions
This Hu kid has done it. You have no choice but to surrender. Come on, keep going, I'm just warming up! Hah This is just the beginning! Hao'er, you can't go head-to-head with that kid! What's wrong, Feng Hao? Aren't you so tough just now?

Page 14 Transcriptions
Come on! Keep going! Huh Hah hah hah hah hah
Page 15 Transcriptions
No, I can't fight him. I'm really no match for him! Surrender? Yeah, I've been called a waste for so many years anyway, so I'm fine with surrendering... How about this? If you surrender now, you'll suffer less! Just be a waste and stay like that!

Page 16 Transcriptions
What? You still haven't surrendered? My next attack will use all of my strength, you'll be either dead or crippled. Stop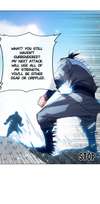 Page 17 Transcriptions
Yeah, just surrender and everything will be over. Surrendering as a loser will get you laughed by people at best!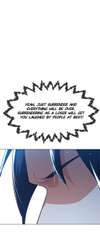 Page 18 Transcriptions
Shaking This time I'm going to make you a complete waste! But...

Page 19 Transcriptions
Hah Boom

Page 20 Transcriptions
Sahhh Now, I, Feng Hao... Feng Hao has fallen! The Hu clan won!

Page 21 Transcriptions
The Feng family is a waste! It's so awesome Hu Hu, you've won!! Ah Heheheheh, not bad for a waste! I won... Cough Thump thump THUMp thump

Page 22 Transcriptions
What is going on here? What happened! Hu Ku, get up! Thump I am not a waste Ah Who else?! I, Feng Hao of the Feng family! I'll fight you to the end!

Page 23 Transcriptions
In this round the winner is... Feng Hao!