Page 1 Transcriptions
Initiate Engage Release The next time you use this technique, let the force follow the moves to reduce the backlash.

Page 2 Transcriptions
Without experiencing life and death, it will be difficult to realize your potential. Disciple understands. You can start hunting tier 6 demon beasts tomorrow! ...... tier 6? For real?!

Page 3 Transcriptions
Roaring Flame Beast Bam I'm only at tier 5... Mom... I want to go home... bam

Page 4 Transcriptions
What a fierce attack! Although it is at the same tier as me! Fuuu Boom fuu

Page 5 Transcriptions
Fuuu I definitely can't confront this beast directly. Its attack range is larger than mine. It looks like it is not a good idea to provoke this beast. Gaoo fuu

Page 6 Transcriptions
I can only outsmart it! Anyway, it is only a beast! I'll show it my power! Boom

Page 7 Transcriptions
Gather energy Azure Tiger Spirit Boom

Page 8 Transcriptions
I'll use the tiger palm first to create a smokescreen to cause confusion, so it won't retreat. Now I'll make a sound and attack from another direction. Whoosh

Page 9 Transcriptions
Go! Crack In the end, it is an animal without any intelligence.

Page 10 Transcriptions
It's time! Go and die! Hah Eh!?

Page 11 Transcriptions
It hurts! Why is it like this... Why didn't he get baited by me throwing the stone? Bang Damm, how did he know?

Page 12 Transcriptions
Roaring flame beasts have 30 times your sense of smell. This type of small trick won't work. Can't you be more serious?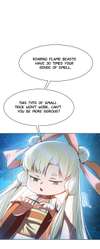 Page 13 Transcriptions
Little master, why didn't you tell me earlier? Oh damm! Look there. Hahhh Azure Tiger Spirit

Page 14 Transcriptions
Azure Tiger Spirit Watch me gather energy to kill it in one strike! Damn it! I still haven't finished gathering energy, can you wait? ......

Page 15 Transcriptions
Help me! Master! If you don't teach me how to fight the beast, how am I going to kill it? I am going to die! Didn't I teach you earlier? Idiot! Fighting against a fast opponent, is it really suitable to use tiger palm?

Page 16 Transcriptions
Speed... Tiger palm... Oh yeah!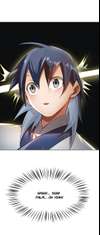 Page 17 Transcriptions
Hoo The only speed-type technique in the tiger moving art...

Page 18 Transcriptions
Boom FIVESPIRITTIGERFINGER

Page 19 Transcriptions

Page 20 Transcriptions
Increasing my speed and focusing on a single point, I think I've got it! Thump