Page 1 Transcriptions
Silent What just happened!? How come it was Hu Ku who fell down? He was a 5th stage middle rank! Could it be...

Page 2 Transcriptions
I don't think so. What just happened? That was close, if it wasn't for the pharmacopeia I would have... A few minutes ago Feng Hao has also reached the 5th stage of martial apprentice!

Page 3 Transcriptions
In order to win you must abandon your defense, attack with all your might, and heal yourself in advance with your pharmacopeia. At the same time, the right hand gathers all the remaining strength for the final blow.

Page 4 Transcriptions
Azure tiger dash I will get rid of the title of a waste. I must win!

Page 5 Transcriptions
Go to hell Feng Hao! Don't even think about it!

Page 6 Transcriptions
I won! Woah, I can feel the movement of my body. Boom

Page 7 Transcriptions
swoosh SWoosh swoosh Bam Swoosh swoosh swoosh

Page 8 Transcriptions
It's the sound of breakthrough! That's so cool! Feng Hao surprisingly broke through to the 4th rank. Boom

Page 9 Transcriptions
Wonderful! It was so amazing! For this round 2! Feng family! Feng Hao wins!

Page 10 Transcriptions
Congratulations, Feng Hao! Feng Hao! So for the 3rd round, who will be the one to fight from the Wan family? Our Wan family is ashamed of not having a new generation of 5th stage martial apprentices. Congratulations to the Feng family for winning the new blood COMPETITION.

Page 11 Transcriptions
The Feng family's waste turned the tables! Woah Feng Hao wins! He's not a waste! He's obviously a genius! Woahh woah WOAHH

Page 12 Transcriptions
Shaking Fainted Hold Hao'er, I'm so proud of you!

Page 13 Transcriptions
Never! Yang mansion Fuu Father, I will never let you down! I suppose you're aware of the current situation in Yu Lan City.

Page 14 Transcriptions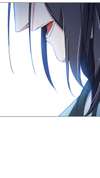 Page 15 Transcriptions
Now tell us about your thoughts. The wan family girl "Wan Xin" has a rare attribute martial arts, I believe she will have a bright future. And the Feng family who has received two advanced secret martial art techniques, I guess none of the martial artists of the new generation can compete with them! We can't afford to offend the wan family which is protected by the Yun family. it's simply not something we small families can shake.

Page 16 Transcriptions
Feng Hao! Feng Hao! We're not going to attack the Feng family this time, but we must eliminate Feng Hao. Otherwise, we will be in danger! I can't just watch my son lying in the hospital bed and do nothing! The relation between the Feng family and the mysterious man is too warm, it's not wise to act rashly for now.

Page 17 Transcriptions