Page 1 Transcriptions
He broke out! How can it be?!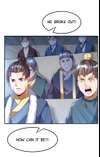 Page 2 Transcriptions
No one has ever been able to break through Bai Yi's [Tree Prison]! The tree prison was such a killer move, but he just broke out of it like it was nothing! What a fascinating match!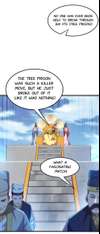 Page 3 Transcriptions
It's unbelievable that he could find a way to break it in such a short time. He's impressive! Brother Hao is so cool! Cheng Nan, you are right! Brother Hao is gonna be fine! Haha! I knew it! He will figure the way out!