Page 1 Transcriptions
Has this thing been in my body all my life? Changing your fate? Sounds easy. Over the years, I haven't made any progress. I'm afraid it was sucking my wu yuan up. Whoosh Whoosh Whoosh

Page 2 Transcriptions
Because of you, I became a waste and people insulted me all my life. Get out of my body, I don't want to see you again! Huh? This is my room. Was it just a dream? Hao'er, are you awake? Don't practice too hard in the future. You fainted because of it. Fainted? Last night, it seems that I was knocked down by Yun Ying.

Page 3 Transcriptions
Mother, I'm fine. Who did send me back last night? It's master Yun Ying of the Feng Yue Martial Arts Academy. Next time you'll have to thank her. She brought me back? I bet it was Wan Xin's request. I won't thank this kind of people!

Page 4 Transcriptions
Mother, I don't like that kind of person, so I don't want to see her, let alone thank her! Hao'er, don't be impulsive. Wan Xin has been accepted as a disciple by master Yun Ying of Feng Yue Martial Arts Academy. This is a big event in the Yu Lan city. Father As the head of the Feng Family, and the future patriarch, you can't lose the etiquette.

Page 5 Transcriptions
But I don't like that woman! Hao'er, you have to remember.

Page 6 Transcriptions
Hao'er, although I don't know what happened to you... but one thing you must remember is that we Feng Family men will never bow our heads, no matter what fear. I'll definitely keep that in mind, father! In this junior class, I didn't expect the first to enter Feng Yue Martial Arts Academy was a Wan Family girl. Congratulations!

Page 7 Transcriptions
Please, she is still a bit scruffy, and will have to rely a lot on master Yun Ying's guidance! It would be nice to have such a promising future. Well, your son is now the most talented person in his generation, and he can be admitted to college sooner or later It's natural, that every single one of the big family's picks is excellent, and it's a matter of time before they go to the academy... Except that... The Feng Family is here!

Page 8 Transcriptions
Sorry for being late, brother, congratulations Brother Hao, you're here! Are you okay?

Page 9 Transcriptions
Xin'er! You are a student of Feng Yue Academy. What's the proper relationship between you and that waste? Come back to me quickly! Pay attention to your identity!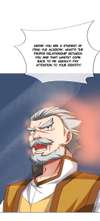 Page 10 Transcriptions
Father! Brother Hao saved my life before, I won't allow you to say this to brother Hao! You! Master Feng, please take care of your son, and stop harassing my daughter! If you can't, I don't mind teaching him.

Page 11 Transcriptions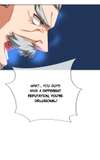 Page 12 Transcriptions
At the same time, Yun Ying and Feng Hao are also fighting against each other Yun Ying provoked Feng Hao! It's not pleasant to see Feng Hao here. They look into the eyes and the wind blade hit Feng Hao's knee Feng Hao, which was supposed to be down, was strong enough to support his body. Feng Hao was also fighting back with his eyes, as if death did not matter!

Page 13 Transcriptions
Feng Chen also noticed what happened to Feng Hao Master Yun Ying! My son Feng Hao has never caused any problems for you. Why did you attack him without reason?

Page 14 Transcriptions
Before he finished speaking, master Yun Ying's wind blade was twice as large as before.

Page 15 Transcriptions
But Feng Chen is too weak There is a comparison between different clans in the dark. Naturally, master Yun Ying can't be stopped. They just only watch the drama on the side! Oh, hehe, I thought you had more skills, you're also a waste?! Like father like son!!

Page 16 Transcriptions
Although I am not her opponent! I will not lose face for Feng family even if I die! In this case... I am willing to ask master Yun Ying for a one on one duel! If you want to die, I'll help you!

Page 17 Transcriptions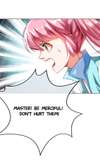 Page 18 Transcriptions
In a hurry, Wan Xin is prepared to use her body to block her master's attacks Feng Hao is out of his mind at the moment, and he is ready to go up! Crazy bitch! Did you forget last night's loss so soon!

Page 19 Transcriptions
The monster in this boy's body. Can he control it? At this moment, Feng Hao think of what happened yesterday, and Feng Hao don't want to lose his temper in public This time I will let them go, but Xin'er, I think you and I both have the ice physique body, and that is why I accepted you as a disciple. If you are still acting like this, don't blame me for being merciless!

Page 20 Transcriptions
Master Ying, Xin'er Is still young and ignorant, please forgive her... It turns out that Wan Xin is an ice physique body, no wonder... Those with special physiques are all the strongest in the future, I'm afraid the future of this girl is limitless! Isn't that Feng family's kid is more useless? Sigh, it is common that toads want to eat swan meat, which is understandable

Page 21 Transcriptions
Crazy bitch, listen to me I know I am not your opponent at all now, but today's disgrace, three years later I will definitely repay it twice!

Page 22 Transcriptions
Crazy bitch, I don't need to take advantage of you If I can't kill you by my own hand then, It took me six years to rise to the level of a great martial master. But you, who have climbed so long in the stage of martial arts, want to challenge me in three years? Hahahaha, it's crazy! If you can take me by then, even if you win!
Page 23 Transcriptions
I'll kill myself on the spot!