Page 1 Transcriptions
I'll take this stone!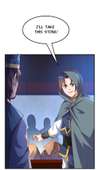 Page 2 Transcriptions
Sir, you have good eyesight, there is definitely a treasure in this piece of stone, I have been eyeing it for a long time!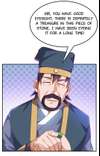 Page 3 Transcriptions
And the price is... In order not to make them doubt, I have to pretend to be low-key.
Page 4 Transcriptions
That depends on whether you open it now or take it away. If you open it now, I'll give you a price of 10,000 gold coins! Hehe, it looks like a piece of scrap, and I will sell it to you for 10,000 gold coins.