Page 1 Transcriptions
Half a day later Your highness, Xue Yu family have all been eradicated. The other families have been cured by master Feng Hao, so I ask your highness to order their disposal!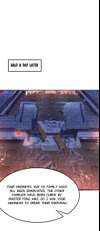 Page 2 Transcriptions
Those who followed the Xue family in their rebellion will be killed! And those who did not participate in the rebellion, or were coerced into it by Xue Yu, will be sent to you two!