Page 1 Transcriptions
Chaat Chaat Chaat Bam Why is Feng Hao here? Shouldn't it be Feng Lei? Feng Hao is known as the famous waste, isn't this a death sentence? Feng Hao, you still have the guts to come up! Bam

Page 2 Transcriptions
Why do you think that I can't come up? You have nothing to be afraid of. Heh Hmph, I'll make you pay in blood for the humiliation you did to me last time!

Page 3 Transcriptions
And I'll make you even more crippled! So that Wan Xin will completely give up on you! Die! Feng Hao! See the power of the pills I've taken in the past few days! I'll show you the difference in strength between you and me at the 4th rank! swish Dash

Page 4 Transcriptions
swish Huh, I missed!? Huh, there is no way he can dodge it, I obviously upgraded my strength! swish swish

Page 5 Transcriptions
Damn you bastard! This punch will definitely hit him! Smile Step Ugh

Page 6 Transcriptions
Sigh, is this the same waste as before? Why does Feng Hao become so strong, playing with him all the time? it's so funny! I feel the same way about Feng Hao Drop Feng Hao! Stop dodging around! If you have the guts then fight me head to head

Page 7 Transcriptions
Look at Feng Hao. the way he moves, could it be that he has broken through the cultivation level? It looks like Yang Kui won't win that easily!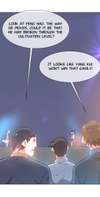 Page 8 Transcriptions
I admit, you've gotten stronger! I'll use all my strength to defeat you! Sure, bring it on! Hah HAH

Page 9 Transcriptions
Gah Go to hell Feng Hao!

Page 10 Transcriptions
Since you're so confident, I'll show you the real difference between you and me!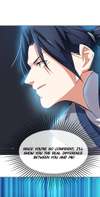 Page 11 Transcriptions
What's going on? How can he be so fast? Dash Fuu dash

Page 12 Transcriptions
Fuu No, I'll die if I get hit, I can... I can dodge it So fast, he went around the back! I can't dodge it... I... Am... Fucking... Dead! swoosh

Page 13 Transcriptions
swoosh

Page 14 Transcriptions
Don't... Kill... Me! No... Please stop!

Page 15 Transcriptions
Kui'er! Boom

Page 16 Transcriptions
Gurrguul That's so cool! That is one step from being a winner! Feng Hao! Feng Hao, go for it! I'm counting on you. It's okay, young master Yang just fainted from shock. In this round, Feng Hao wins! Woahh woahh

Page 17 Transcriptions
Young master Feng is so good at martial arts! I'm Hu Ku from Hu clan! I'm here to challenge you. So the next challenger, will it be the Wan family or...

Page 18 Transcriptions
Heh Hu Ku and Yang Kui were both martial apprentice middle-stage 4th rank, and looking at Feng Hao's cultivation rank now, he must be at the late-stage 4th rank. Hu Ku is very confident, could it be that he has also reached the late- stage? I had a secret that I wanted to save for the finals, but now it seems that I don't need to save it.

Page 19 Transcriptions
Eat You're already at the peak of 4th rank, and I guess it's hard to beat you at the 4th rank.

Page 20 Transcriptions
Swallow I will show you the terrifying combat power of my Hu clan! And the Hu clan should be the one to take charge of Yu Lan City! Then allow me to satisfy you at the 5th rank! Bam bam